December - 2015
This year saw two letters and two photos. We sent a drawing and handwritten letter and our boys sent out their promotional law firm photo along with their letter.
You can still hear their outgoing voicemail at the listed phone number 615.270.5525

Our Letter
The Boys and their firm.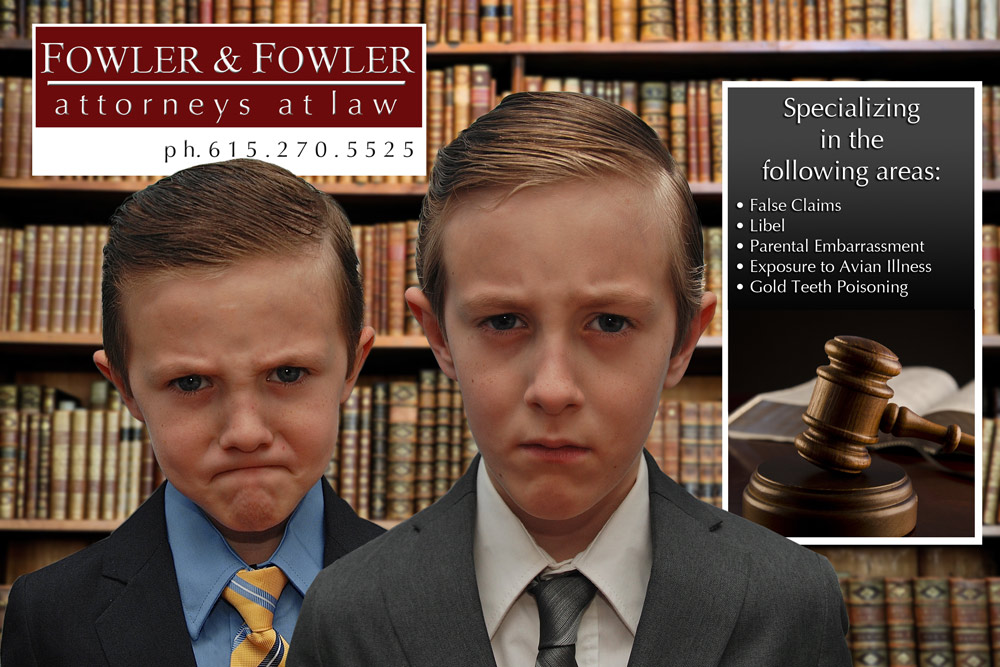 The Letter From Their Law Firm
Our Drawing, Since We Couldn't Afford a Photo